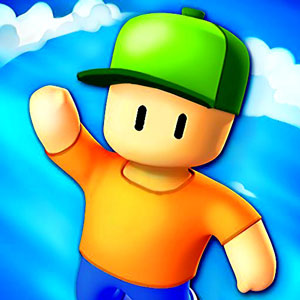 Stumble Guys Puzzles
Description:Stumble Guys Puzzles is a jigsaw game with 12 beautiful pictures. This game is the perfect choice for lovers of Stumble Guys jigsaw puzzles. This is a simple and funny jigsaw puzzle, ideal for your children because they will train their brain, imagination and creativity while having fun. Start playing and have fun. Solve your favourite Stumble Guys jigsaw puzzles on the go! Stumble Guys Jigsaw Puzzles Game provides an unbeatable puzzle solving experience for puzzle lovers of all ages, for the most challenging puzzle experience yet.
Control:Mouse or tap to play.
You Might Like Free Games
More Free Online Games