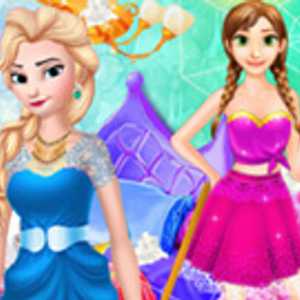 Description:Frozen princesses have been abroad, and living by themselves in a small and comfortable castle. There will be a ball tonight. The host place is Anna and Elsa's home. But, now, have a look at their realistic room, a little dirty and messy. Ok, they really need your help, girls. Clean up the room and make it more beautiful and you can find the hidden things more easily. May they have a perfect ball. Have fun with Realistic Frozen Room.
Girls
Realistic Frozen Room
Mobile
You Might Like
More Online Games
Play best free online games at linh5.com! We collected Car games, Kids games, Girls games, Sports games, Minecraft games,Skill games, Racing games,Action games,Casual Games,Adventure games,DressUp games.linh5.com is a big game store which played without installation. All the 3000+ games are easy to understand. Pick one and have fun now!
© linh5.com 2019-2021
This site is protected by reCAPTCHA and the Google
Privacy Policy
and
Terms of Service
apply.Our website uses cookies to ensure you get the best experience on our website.