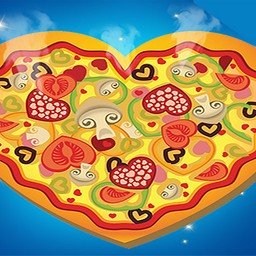 Pizza Maker cooking games
Walkthrough Video

Description:Make a delicious pizza, bake it in the oven and have a lot of fun slicing it!
Control:Cooking Recipes. ⦁ First pick your favorite carnival food from the menu for cooking food ⦁ Use different cooking tools to play the street food games ⦁ Mix raw ingredients & beef mincing & mutton mincing to make patty & create tasty street food combos ⦁ Add unique flavor and colors to your fast food ⦁ Decorate your fast food with toppings, sprinkles, cream, tomato ketchup, vegetables, & fruits
Cooking Games
Girls Games
fungirl Game
girl Game
girlg Game
girlsplay Game
schoolgirl Game
streets Game
hotdog Game
burgers Game
decoration.girl Game
girlsrooom Game
girlsdressup Game
fastfood Game
girlgames Game
girls Game
girlplay Game
cooking Game
babyhazel Game
girl Game
food Game
burger Game
hamburger Game
2d Game
street Game
dottedgirl Game
best Game
baby Game
babytaylor Game
dollmaker Game
pizza Game
Mobile Game
Portrait
html5
WebGL
You Might Like
More Online Games
Play best free online games at linh5.com! We collected Car games, Kids games, Girls games, Sports games, Minecraft games,Skill games, Racing games,Action games,Casual Games,Adventure games,DressUp games.linh5.com is a big game store which played without installation. All the 3000+ games are easy to understand. Pick one and have fun now!
This site is protected by reCAPTCHA and the Google
Privacy Policy
and
Terms of Service
apply.Our website uses cookies to ensure you get the best experience on our website.
© linh5.com 2022