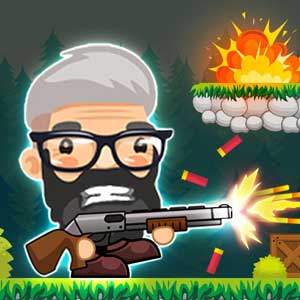 Description:A super adventure full of action begins with Heads Mayhem! Eleven different funny game characters, eight different game maps and different weapons options will be waiting for you in this game! Besides of those, there are four different gaming mode as Single Player game mode and 2,3,4 Players Game modes!
Control:GAME CONTROLS Player 1: Move: "ARROW KEYS" Fire: "M" Bomb: "N" Player 2: Move: "W,A,S,D" Fire: "H" Bomb: "G" Player 3: Move: "I,J,K,L" Fire: "P" Bomb: "O" Player 4: Move: "4,5,6,8" NUMPAD" Fire: "NUM 0" Bomb: "NUM 1"
Shooting
Heads Mayhem
ARENA
BIGHEAD
WEAPON
New
Mobile
WEBGL
You Might Like
More Online Games
Play best free online games at linh5.com! We collected Car games, Kids games, Girls games, Sports games, Minecraft games,Skill games, Racing games,Action games,Casual Games,Adventure games,DressUp games.linh5.com is a big game store which played without installation. All the 3000+ games are easy to understand. Pick one and have fun now!
© linh5.com 2019-2021
This site is protected by reCAPTCHA and the Google
Privacy Policy
and
Terms of Service
apply.Our website uses cookies to ensure you get the best experience on our website.